Keratin Complex Smoothing Therapy is different. Conventional straighteners or relaxers may break the protein bonds within the hair's structure, causing each strand to reform into a permanently straight shape.
Keratin Complex's revolutionary technology does not break the hair's bonds, instead delivering the versatility of smoother, healthier-looking hair that can be styled wavy or straight as desired.
Keratin Complex's signature keratin works effectively on all hair types. Our unique Smoothing Therapy treatments contain high concentrations of keratin that penetrate throughout the hair structure, and then are sealed within the cortex to repair damage.
How Smoothing Therapy Works
Though there are differences in formulations and protocols between the various Smoothing Therapy treatments, the basic smoothing process is the same.
Four Steps To Smoother Hair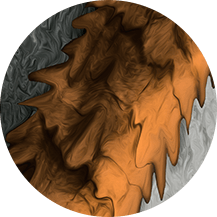 Step #1
The pre-treatment step removes surface buildup and prepares the cuticle, lifting its overlapping layers to allow the treatment to penetrate the hair.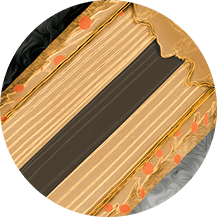 Step #2
During application, the keratin treatment penetrates into the hair's cuticle. Hydrolyzed keratin strengthens keratin bonds from within, helps repair damage, and smoothes the hair shaft.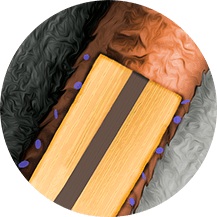 Step #3
Keratin and additional conditioning agents help nourish and strengthen the hair, while restoring smoothness and shine.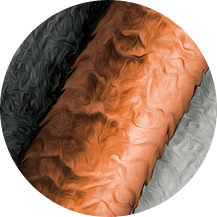 Step #4
The hair shape is further adjusted with the assistance of heat—first with a blow-dryer and finally with a flat iron. This final step helps seal in the treatment to create a humidity-resistant finish.
Which Treatment is Right for Me?
Let our Professional stylist's help you determine which
Keratin Complex smoothing service is best for you!
I would love to highly recommend this beautiful place to everybody looking for the best service!
I have done keratin treatment with a stylist Alexandra, and all I have to say that she is doing an outstanding performance of her job!
Special thanks to the owner, Elena, that I've met recently! All the staff is very friendly and careful started from the the front desk to the stylists!
Love this place, only professional people work here! Best of luck and happy clients! 🙂
When I walked into Inspirations Salon my hair was way over due a haircut for a month and I felt aged tired and uncomfortable with myself. The moment Natalia picked up her shears and grabbed onto my bushy head of hair and removed and shaped my wild head of hair I knew I was in the hands of an "Expert.
I've always had exceptional service at Inspirations Salon! I'm always greeted with a smile and a drink. The staff and atmosphere is always friendly . I tried different stylists: Erinn, Marina, Olena and they all are extremely professional.