Meet The Team at inspirations salon
OUR EXPERIENCED STAFF IS COMMITTED TO NOTHING SHORT OF EXCELLENCE!
We are proud members of the professional beauty industry, continually looking for ways to improve our skills and learn new techniques. When you visit us, our friendly  helpful staff will answer your questions and make suggestions on how to best serve you.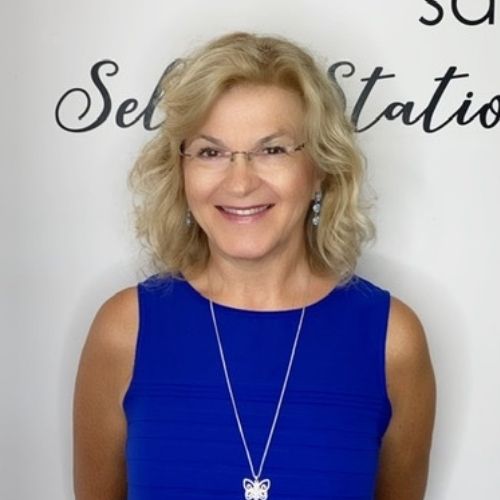 Agnes
Stylist
Agnes' passion is hair! She has over 20 years experience creating stylish beautiful hair design. She owned her own Aveda Salon Spa in New York, before she moved to Florida.
She worked 10 years in Punta Gorda, first at Trendsetters, than at Spa One Day Spa .
Agnes enjoys all phases of hair styling, from haircuts, coloring and highlighting to up-do's… Her favorite quote is "I'm so grateful to be able to create, make people happy and make friends at the same time!"
925-640-9294
mon/wed/thur/sat
9:00am-7:00pm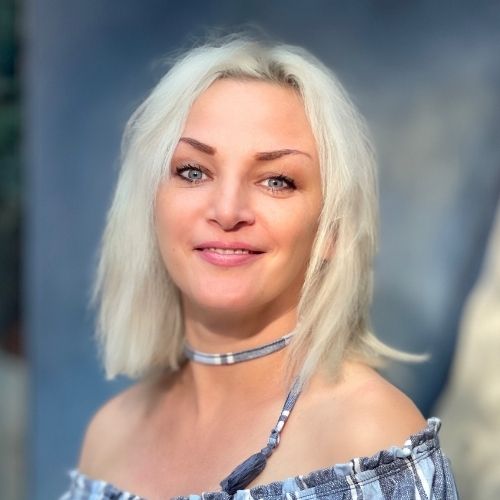 Nataliya
Stylist
Originally from Ukraine, having a huge background in the fashion industry, Natalia is utilizing her artistic skills in hair services for more than 16 years. She specializes in haircuts but also has experience in hair coloring.
Natalia never gets tired of learning new things and improving her skills. She is always happy to pamper our clients with an exceptional level of service.
941-906-8686
thursday 9:00 am – 4:00 pm
saturday 9:00 am – 6:00 pm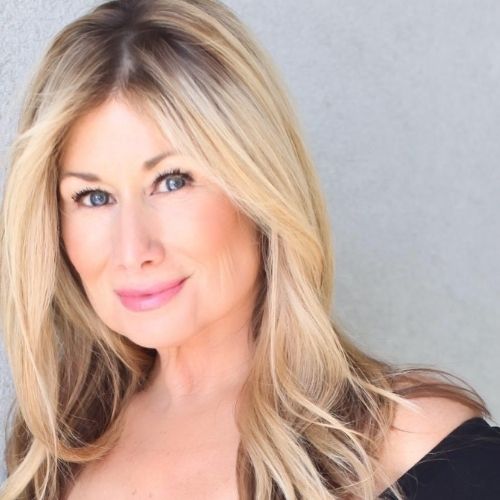 Charla
Make-Up Artist
Charla is a 25 year skincare and makeup artists to the stars, now living in Sarasota and she can't wait to meet you.
She would love to help you with:
Online and in person makeover sessions (includes skincare analysis and to update your 2022 makeup look).
In person makeup session for weddings and special events.
Personal shopping experience with Charla to help you find the right products that work best for you.
And so much more!
Contact her for a complete phone consultation and let's plan your beauty look!
941-906-8686
special occasions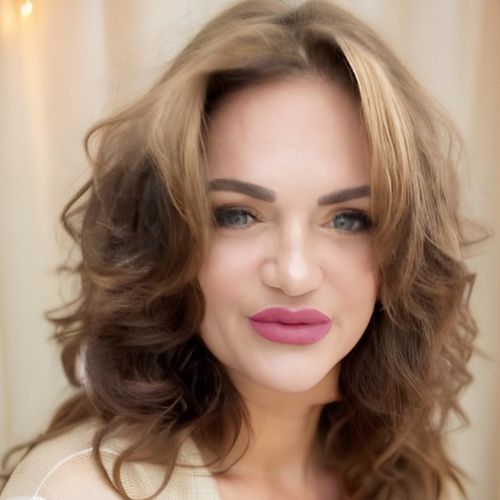 Jennifer
Hair Stylist
With 31 years of experience, Jennifer has developed not only a passion for hair artistry but also an understanding ear and a keen eye.
Jennifer has spent countless hours honing her skills and advancing her education, going as far as obtaining a Master Instructor license and representing Joico international brand as an Educator Advisor since 2010. She also has a unique strength that allows her to use your skin tone, facial structure, and description of your wants and needs to provide you with a masterful color or a stunning cut, even based on a few photos of your ideas.
Jennifer has never been afraid of trying new things, pushing boundaries, or having too much fun. She loves to educate and provide a relaxing atmosphere. Her honest opinions will absolutely save you from disappointment and leave you feeling valued and cared for.
941 906 8686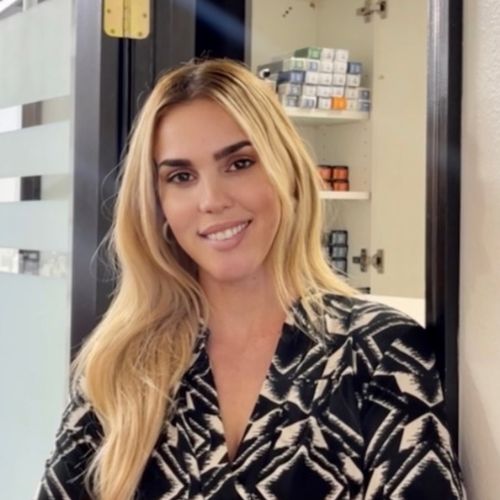 Marlene
Hair Stylist
Marlene has over 10 years of professional color and styling experience. She is trained and certified in multiple color systems and enjoys using her knowledge to create exactly what her clients are envisioning when they sit down in her chair.
Marlene is a very joyful person who always treats her clients with love and respect. Online appointment booking is highly appreciated to avoid long waiting times.
941 906 8686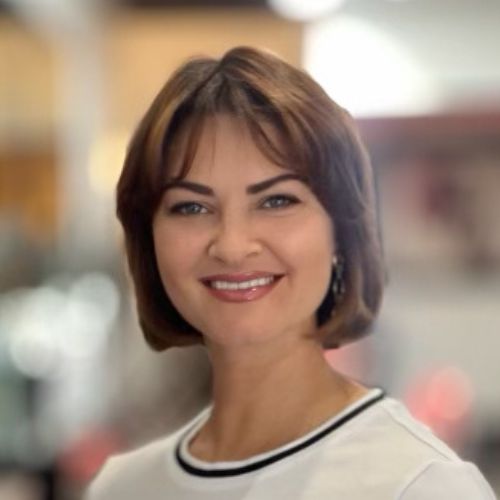 Veronika
Hair Stylist
Veronika is from Ukraine. Having serious professional experience with the best salons in Ukraine, Veronika was forced to flee the war. Luckily for us, Veronica chose to work in our salon and brought with her a lot of experience in techniques from the best schools in Europe.
Veronika has more than 20 years of color and styling experience. She joined the Salon team in our mentorship program upon obtaining her license. Veronika specializes in unique highlighting techniques, such as balayages, "babylights", and air-touch.
941 906 8686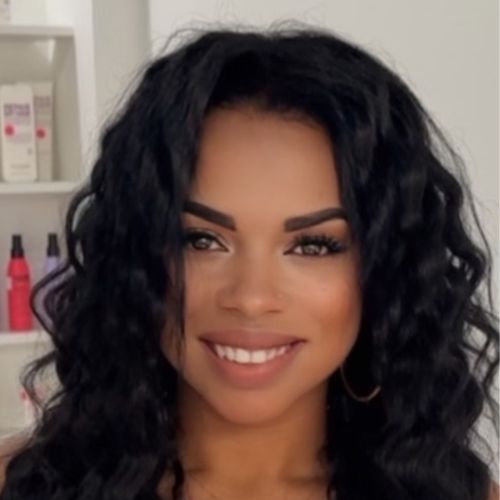 Ana
Lash Services
Hello, I'm Ana, a passionate professional specializing in the art of eyebrow and eyelash beauty. Originally from Cuba, I am thrilled to connect with clients in both Spanish and English. My primary goal is to deliver exceptional, high-quality service and create a positive impact on the lives of those I work with. If you'd like to explore more of my work, I invite you to follow me on Instagram @lashbashspa. There, I share my experiences, projects, and offer valuable advice related to my expertise.
For any inquiries or additional information, please don't hesitate to reach out to me at (941)-416-8602. I am readily available to assist you with any of your needs. Thank you for your interest, and I look forward to collaborating with you!
I would love to highly recommend this beautiful place to everybody looking for the best service!
I have done keratin treatment with a stylist Alexandra, and all I have to say that she is doing an outstanding performance of her job!
Special thanks to the owner, Elena, that I've met recently! All the staff is very friendly and careful started from the the front desk to the stylists!
Love this place, only professional people work here! Best of luck and happy clients! 🙂
When I walked into Inspirations Salon my hair was way over due a haircut for a month and I felt aged tired and uncomfortable with myself. The moment Natalia picked up her shears and grabbed onto my bushy head of hair and removed and shaped my wild head of hair I knew I was in the hands of an "Expert.
I've always had exceptional service at Inspirations Salon! I'm always greeted with a smile and a drink. The staff and atmosphere is always friendly . I tried different stylists: Erinn, Marina, Olena and they all are extremely professional.